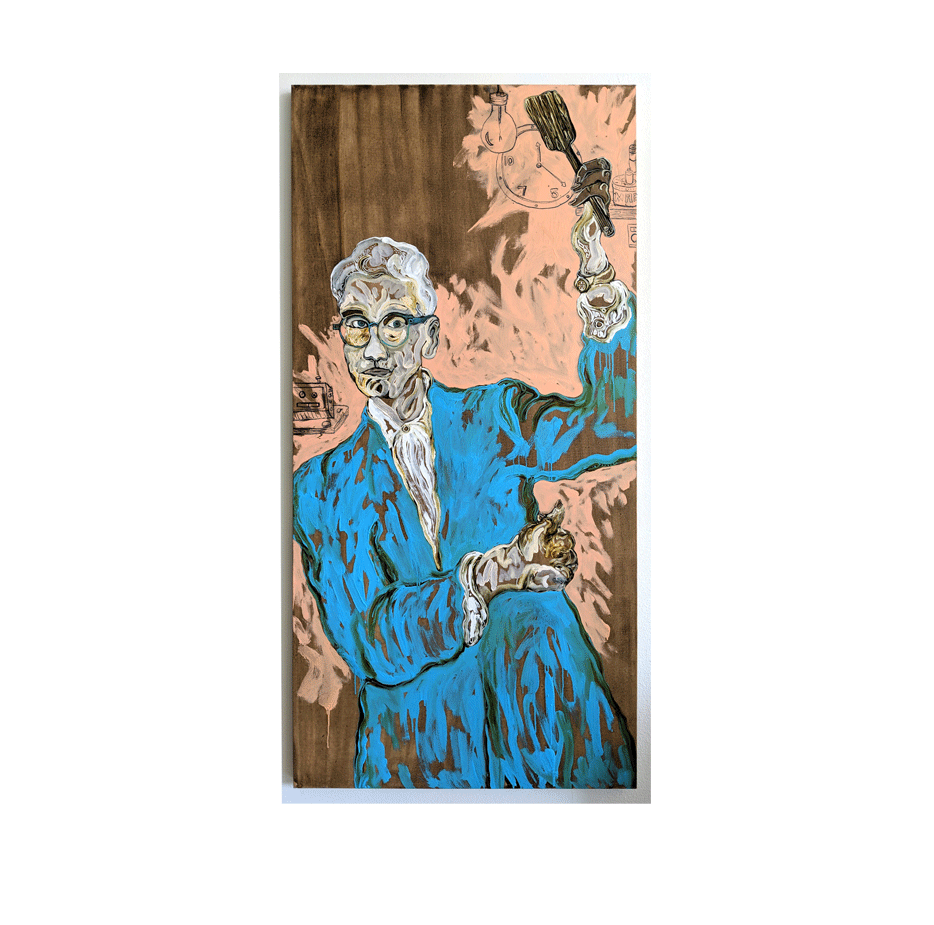 Gretchen Andrew
01/09/19 - 25/09/19
​
"VIEW AS"
​
My upcoming NOT NOT THE TURNER PRIZE (TURNER PRIZE WINNERS) exhibition in London came out of a conversation with curator Jürgen Dehm that started with the question of what kind of artist I actually was. Was I a painter? A Digital Artist? Resisting any one box while fitting comfortably in many, my practice manifests itself in many mediums simultaneously. "View As" is a software feature popularized by Facebook that allows a user to see what a given webpage (profile etc.) looks like to "people-who-aren't-you." Enjoying the subjectivity within this term, I've adopted it to share how my work can be viewed in a variety of mediums. What kind of artist? The answer is "yes" and is "both." Far fewer things are mutually exclusive than we often see them. We need our boxes and we need our ways out of them too. During the course of September, I'll be updating this page with the different manifestations and mediums
​
This website is a journey through my process where every medium serves a different role in achieving her search engine manipulation of "Turner Prize Winners." The viewer is presented with works that are both ends and means, products and process. With my paintings as inputs and the hacked search results as outputs the videos, text, and installations get their medium specificity from the different ways the internet makes use of user-generated content such as YouTube videos, tweets, and product reviews.
(noun)
A work of art made from paint applied to canvas, wood, paper, or another support.
(noun)
A form of art, developed in the late 1950s, which involves the creation of an enveloping aesthetic or sensory experience in a particular environment, often inviting active engagement or immersion by the spectator.
(noun)
A three-dimensional work of art made by a variety of means.
​
​
​
​
(noun)
A series of sequential images that is usually non narriative.
​
(noun)
Art that emerged in the late 1960s, emphasizing ideas and theoretical practices rather than the creation of visual forms.
​
​
(noun)
A system that consists of the development, acquisition, maintenance and use of complex systems of communication.
​
(noun)
Artworks partially authored by a search engines
(noun)
Composed of data in the form of especially binary digits.
+
A time-based art form that typically features a live presentation to an audience
(noun)
The space in which art objects (in the most general sense) meet an audience.
​
​
​
(noun)
A form of digital artwork distributed via the Internet.
(noun)
A unique work of art, often on paper, made with dry or wet mediums including pencil, charcoal, chalk, pastel, crayon, pen, ink, watercolor, or oils.
(noun)
Another name for Internet Imperialism, a process through which Gretchen Andrew manipulates & dominate search results with her paintings.